1955 Chevrolet Bel Air 2 Door Hardtop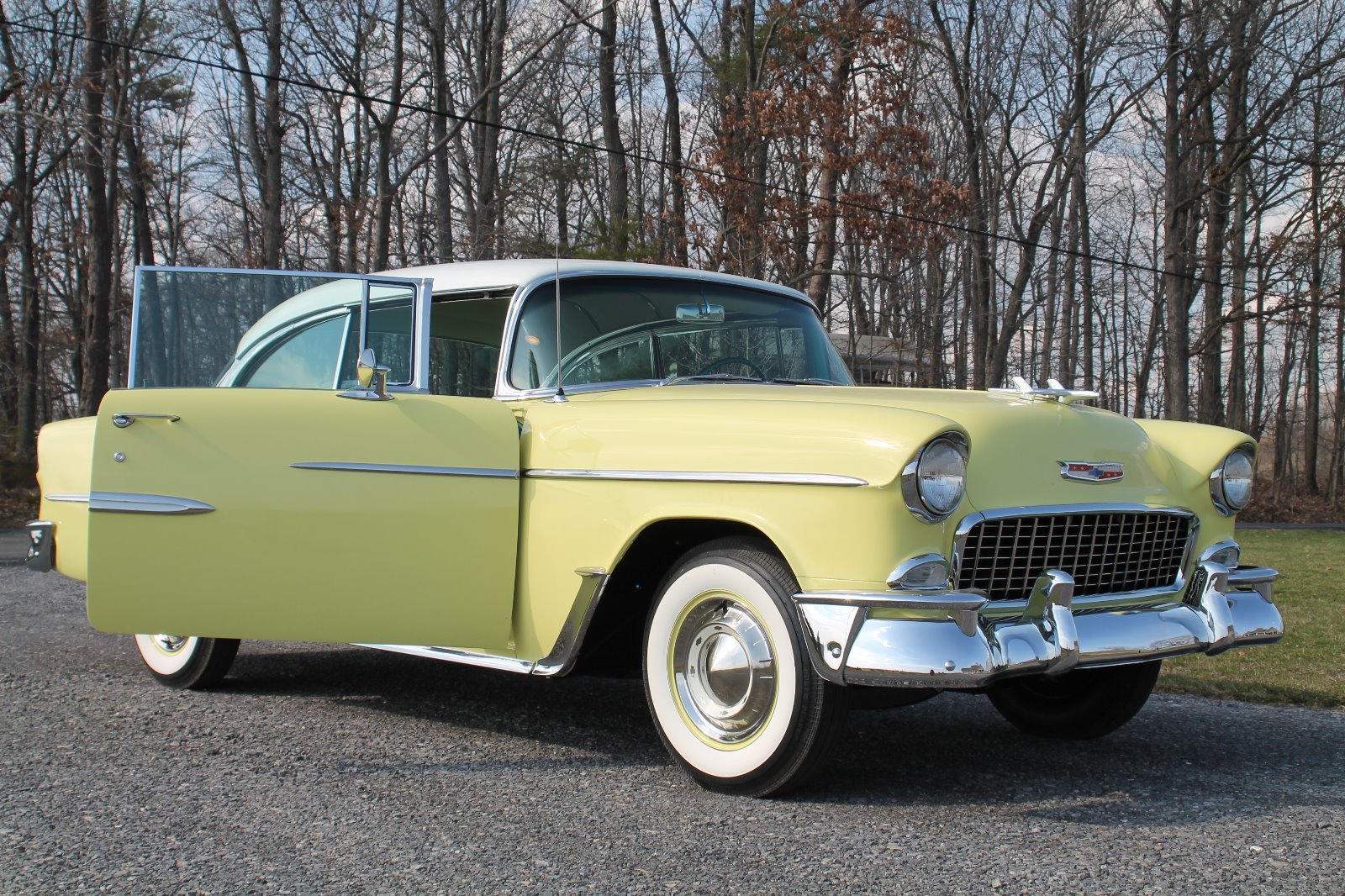 The 1955 Chevrolet Bel Air was the first of the Chevy "Tri-Fives". Featuring the popular "shoe-box" body style, the '55 Chevrolet Bel Air came equipped with the new 265-cubic-inch overhead valve V8, and 3 on the tree and optional factory overdrive.
The new 265 engine was a big success, and Chevy used it in the majority of their cars for decades in various cubic inch displacements. It is commonly referred to as the "Small Block Chevy" motor.
Love Chevy Tri-Fives? You're Gonna Love These